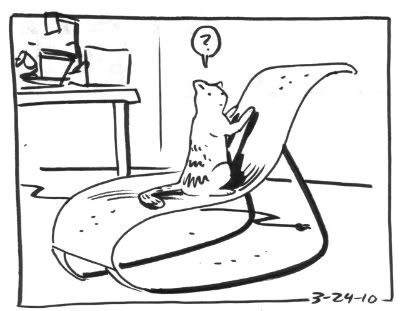 We are putting our house up for sale shortly, and in an effort to make it look like normal people live here, we've relocated Chris's work space to the basement. Scout is still trying to figure this new space out.
Inspired by Chris's tweets about moving the studio to the basement, talented comic artist and good friend Francesco Francavilla created
this awesome portrait
of Chris. Thanks so much Francesco! I can't wait to hang it in our new house!