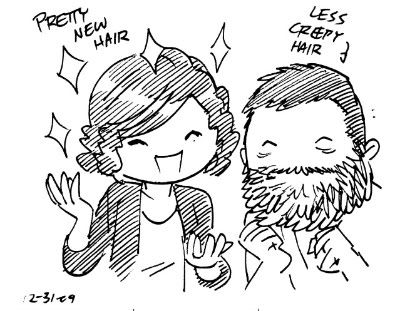 We decided to start the new year with new haircuts this week! I cut off about 16" to donate to a program that makes wigs for women with cancer and Chris cut off almost enough to donate himself! I'd be surprised if the UPS man recognized him, all cleaned up! :)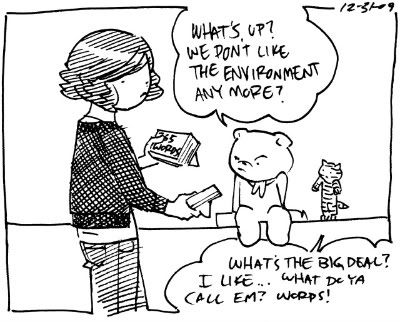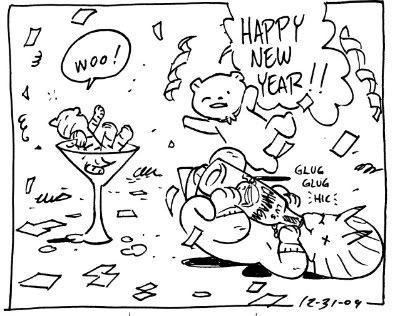 New Years might be my favorite time of year. I love the idea of fresh starts and new possibilities. Due to a little luck and a lot of hard work, 2009 was a great year for us. I know we owe part of that to all of you who support Chris's work and we are incredibly grateful.
2010 has some wonderful changes in store for us, many of which I'll be able to share with you soon. I hope 2010 also brings us (and you) good health, success, love and happiness. Thank you for sharing part of our journey through 2009, I hope you stick around for many more lunch notes in 2010!