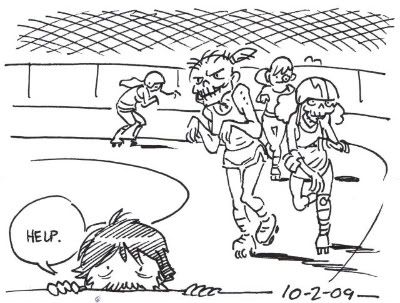 One bright spot in all the no-vacation nonsense is that I will still have the week off work and we WILL have time to go see a double feature of Whip It and Zombieland. Woo Hoo!
Also, Chris was named "Best Comic Book Artist" by the Riverfront Times in their annual Best of St. Louis Issue. Check out this nice little
write-up
that gives a little love to Lunch Notes too!