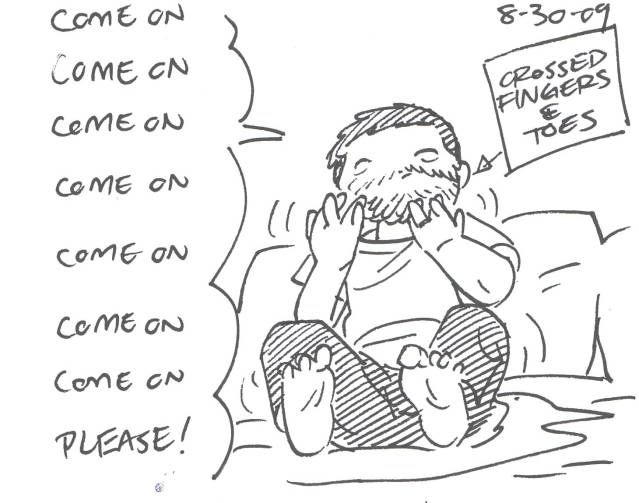 Chris drew this note a while back when he was waiting to hear back on a new project. It was a dream project for him, he was crazy excited about it and he was the editor's only choice for an artist. Well, it took a bit, but we finally heard back and it was not to be.
Learning to live with disappointment and rejection has been a big part of our lives these last four years that Chris has been freelancing full-time. This is not the first book that seemed like a sure thing, then fell through. I'm certain it won't be the last. Freelancing can be difficult. Emotionally and physically draining. Financially precarious. Stressful.
But none of that compares to the amazing good news high that we get to experience every time Chris lands a new, exciting job. Or draws a character for print that he dreamed about drawing as a child. Within hours of losing this job, Chris got another offer to draw a character he has always loved and wanted to draw. So we'll put this one in the "win" column and live to experience the highs and lows of freelancing another day.