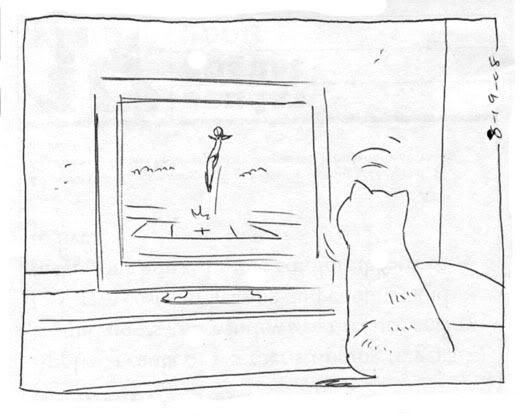 We are all enjoying the Olympics very much. I'm terribly sad that they will be over soon, but it's probably for the best as I haven't accomplished much of anything in the last few weeks due to the hours and hours of tv watching.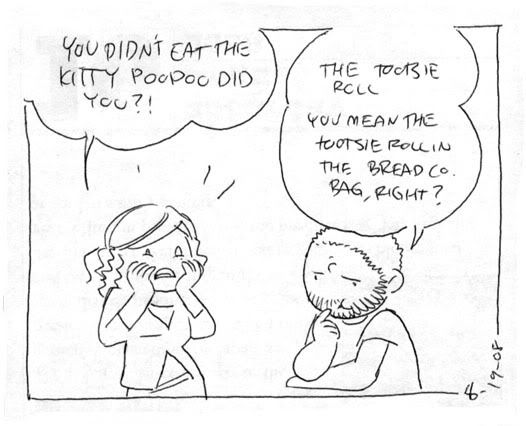 Scout had a vet appointment yesterday and therefore her "stool sample" was on the kitchen counter in a bread co. bag. Chris would like me to emphasize for you all that this note was just a joke and he did not, in fact, eat cat poo.
And finally, I've gotten so good at gardening that I grew a turtle! Chris found this little guy in our garden this morning. Isn't he cute? Not at all like my last traumatic turtle experience!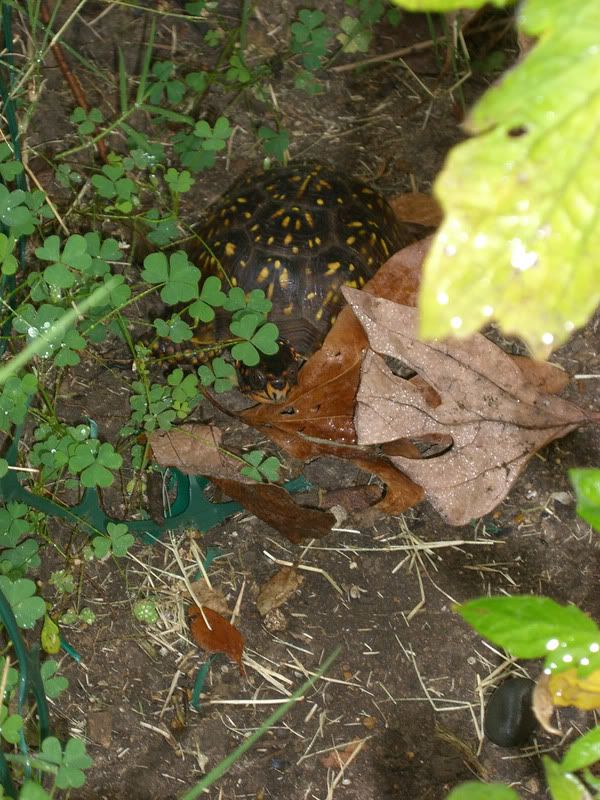 Unfortunately, the little guy moved on before I got home from work, so all I got to see were pictures.