It's been a long time since I posted so I thought I would catch up with a few of my favorites from the last couple of months. Sorry to be such a poor blogger, I'll be much better this summer - I promise! :)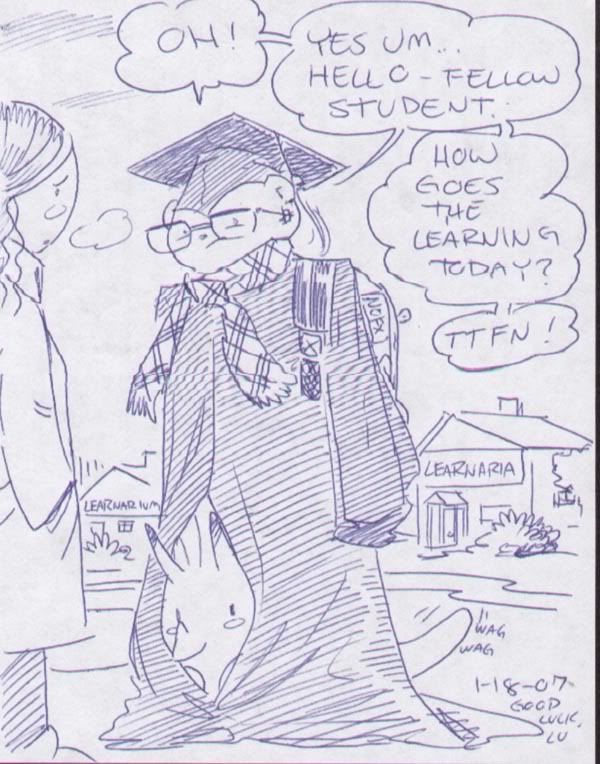 First day of school! I love this note for so many reasons but especially because Brady and Bebe are dressed up in a cap and gown.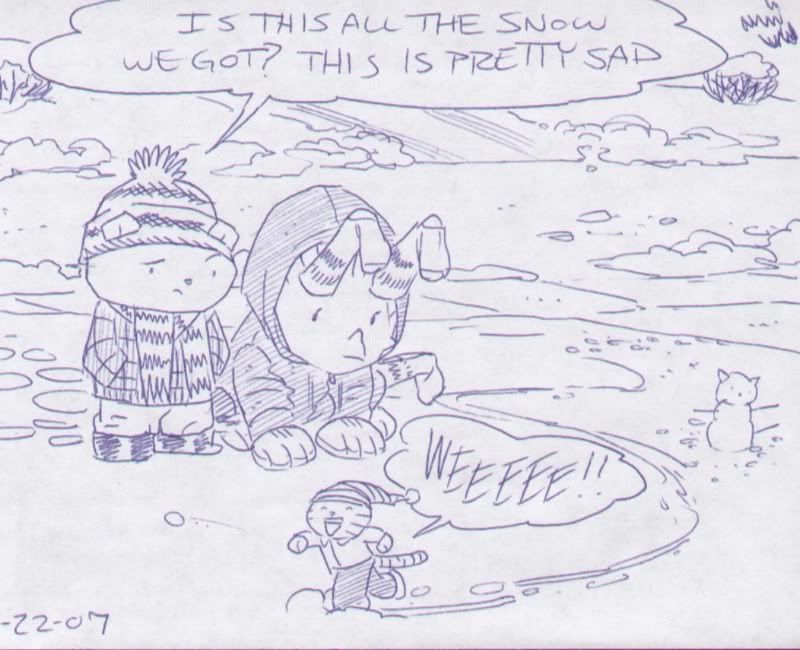 Having lived in Montana, snow in St. Louis is usually pretty pathetic. Also, notice the new edition to the lunch notes crew, folks meet Wiggles, Brady's new pet kitten.
More Wiggles goodness . . .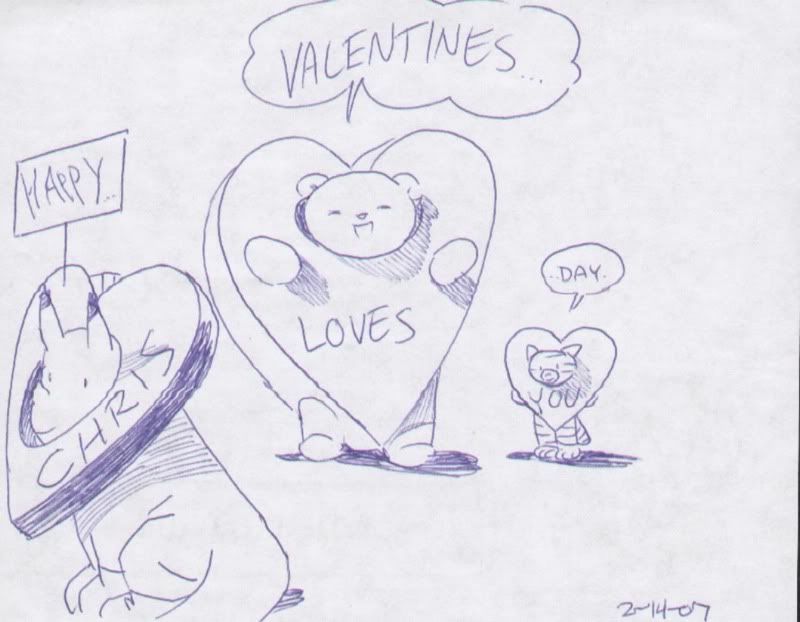 Valentines Day! For anyone who keeps up on Chris's blog too, you may remember that my handsome groom cut his (drawing) hand in two places on Valentine's Day, resulting in a 3 hour trip to the urgent care, several stitches and a few hundred dollars in medical bills. Happy Valentines Day indeed.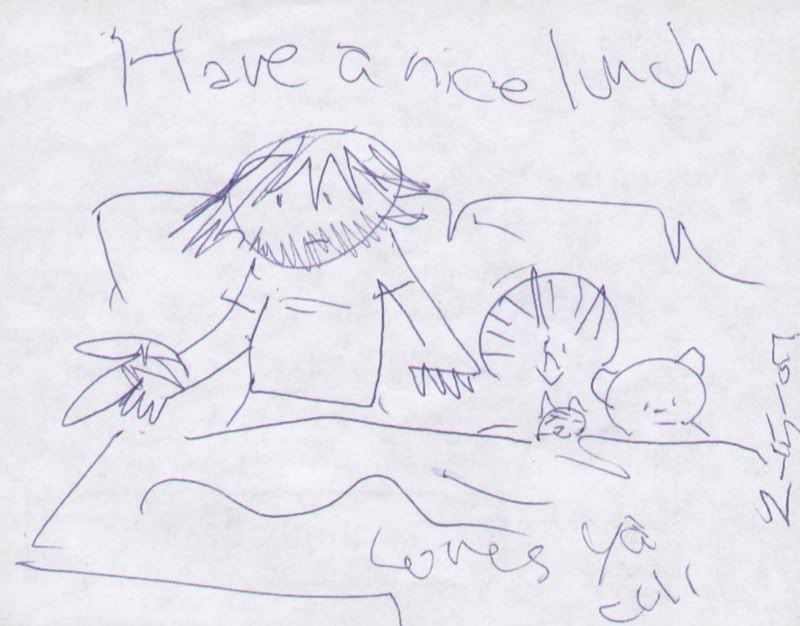 Chris (with his hurt hand) drew this without using his fingers. You can see why his editor gave him time off to let his hand heal.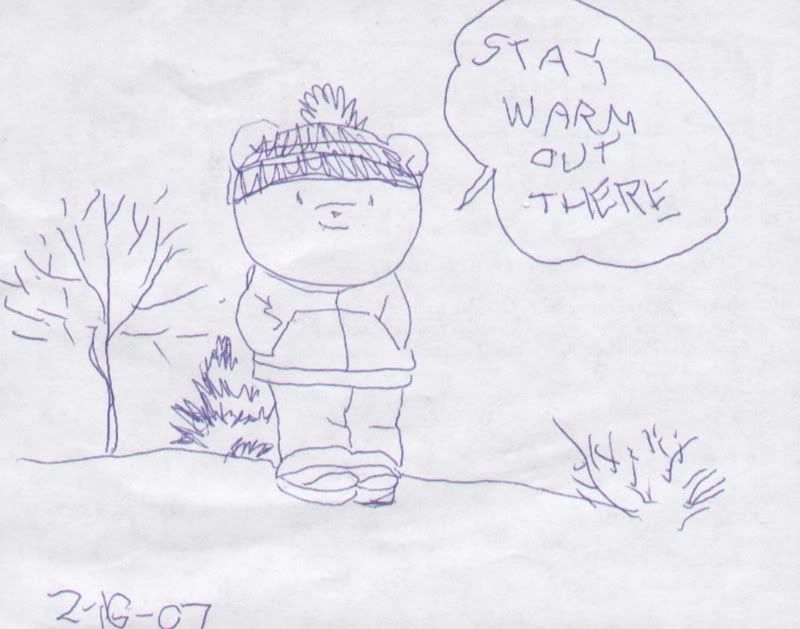 This one was drawn left-handed while he was still healing. Thankfully it took less than a week until he was back at the drawing table.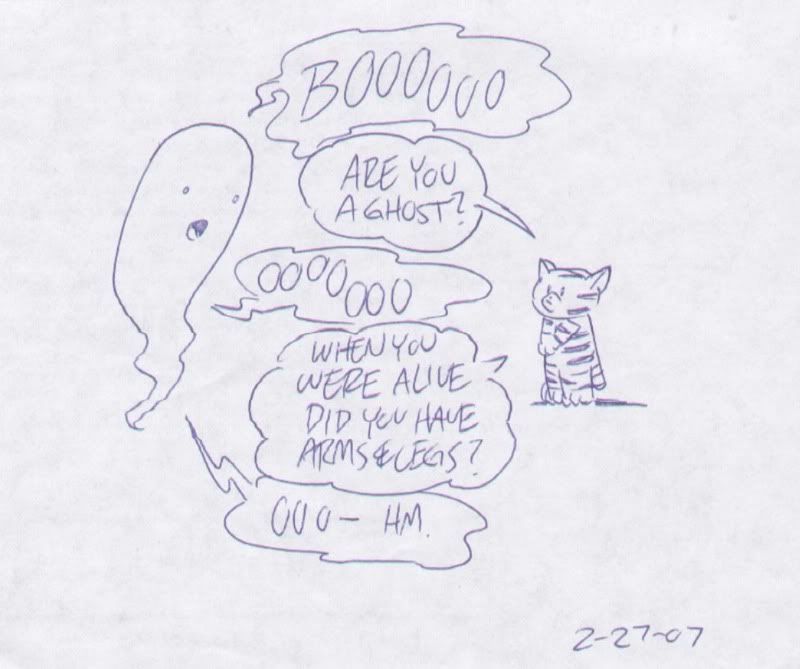 Who knows where these things come from? Early morning = Tired Chris = Goofy lunch note.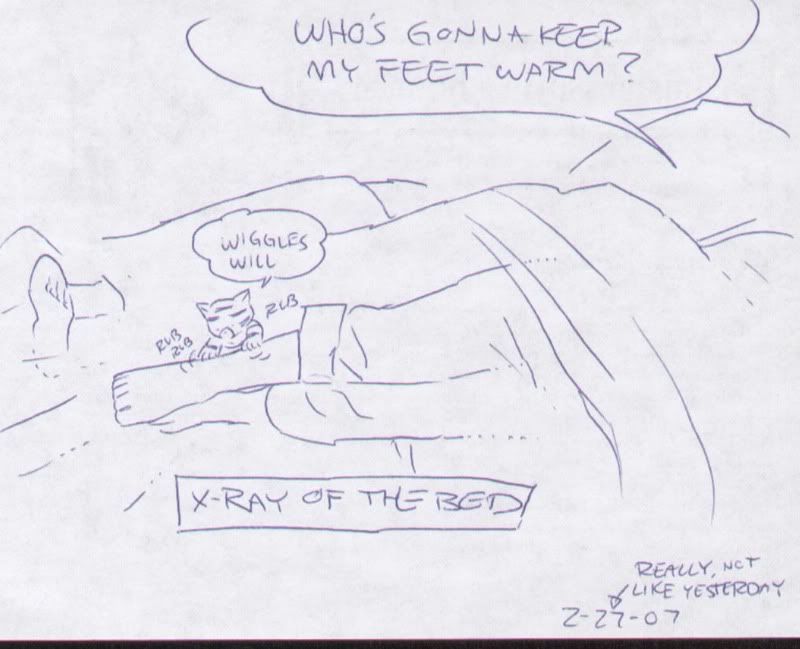 This may be one of my all time favorite notes. It just really cracks me up for some reason. Poor little Wiggles, keeping my feet warm.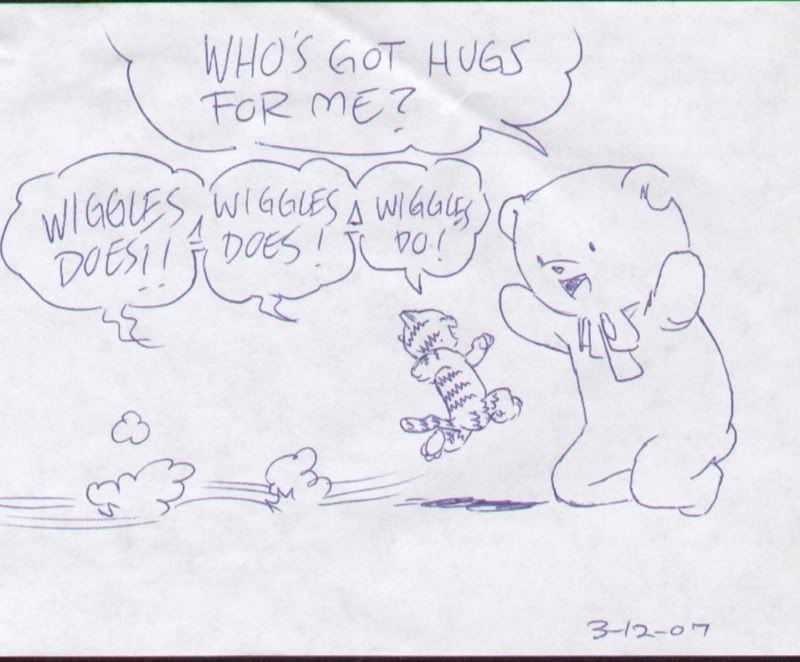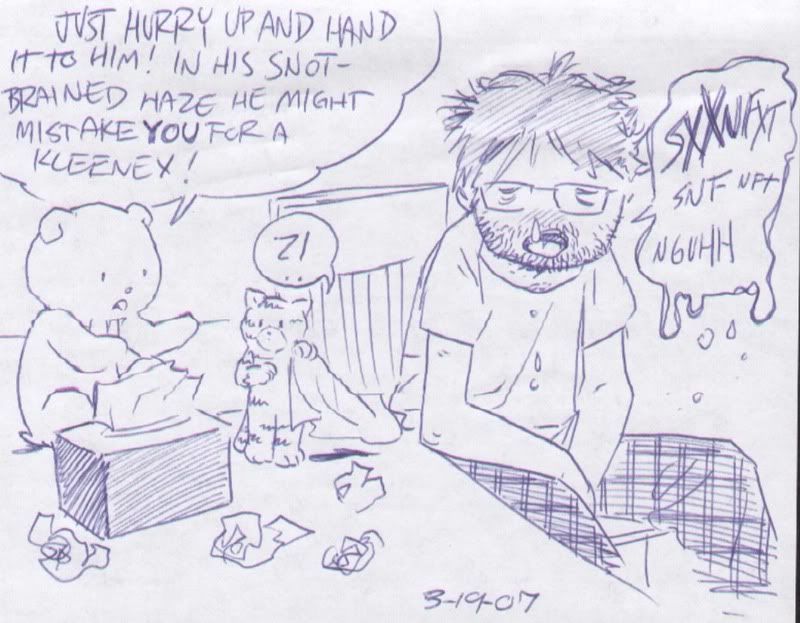 Poor Chris. Allergies in St. Louis are legendary. You know it's going to be a rough day when you walk outside and your car is coated in an inch of green pollen. Yikes!