So I'm not quite sure what the proper gift for a fourth wedding anniversary is (you know, first = paper, etc.) but at our house it was fur. That's right folks, for our anniversary this past Sunday Chris got me a kitten. Her cuteness is far too massive to be contained in a tiny photograph but she is real sweetheart wrapped in spunky kitten packaging. Proof of cuteness follows: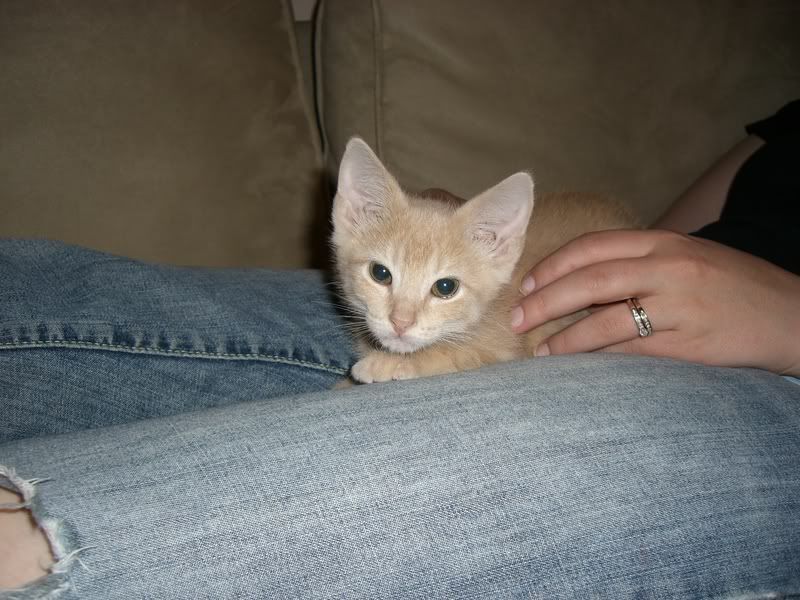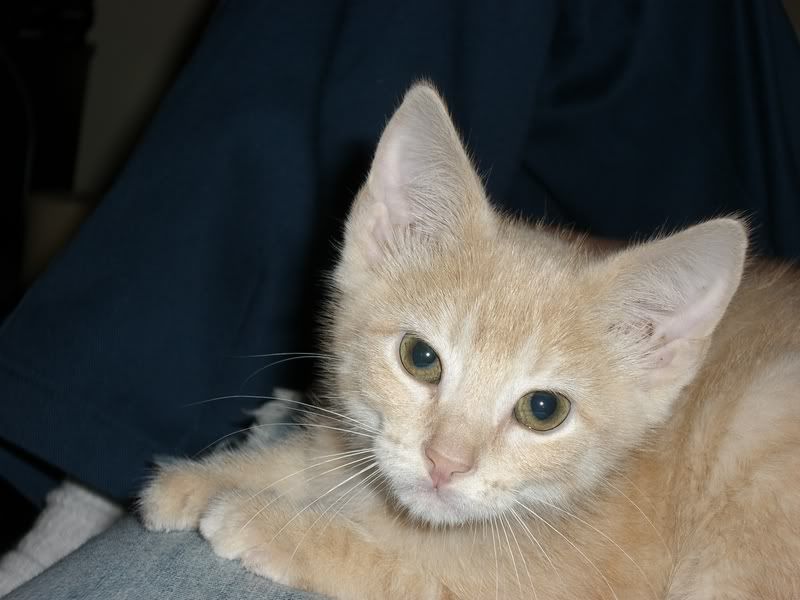 It took a while to settle on a name but we came to agreement on Scout, which both Chris and I really liked but which I am slightly disappointed about because it doesn't easily lend itself to a nickname. (In case you don't know Chris and I are huge fans of nicknames) But I'm sure we'll come up with something eventually. In addition to be her crazy cute self, she's also found employment as Chris's inking assistant which mostly consists of sitting in his lap and sleeping and/or purring while he works but occasionally requires her to drag her paw through the ink too.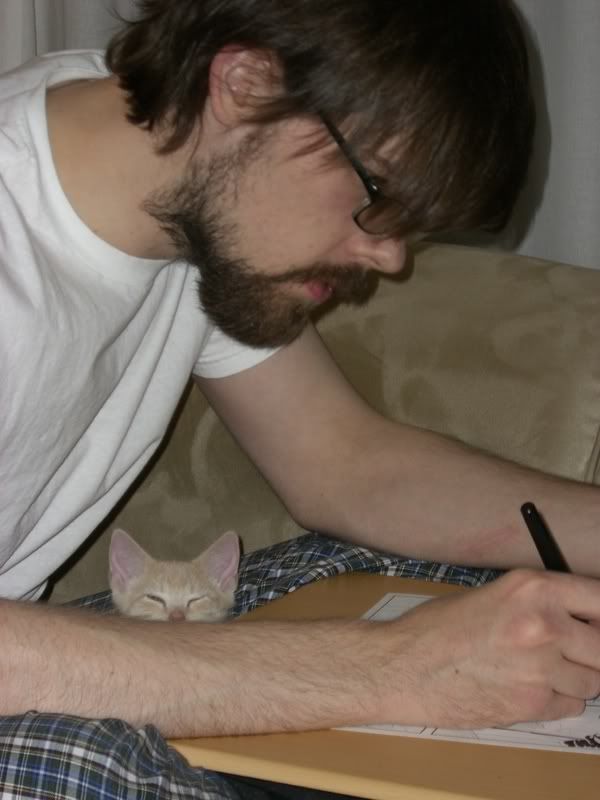 On a side note, I think it goes without saying that being married to Chris makes me just about the luckiest girl around. Chris is a true partner and my best friend. I couldn't ask for a more compassionate, loving, funny, talented, loyal, wonderful man. Thanks Love, for the best four years of my life.